For Our School Library: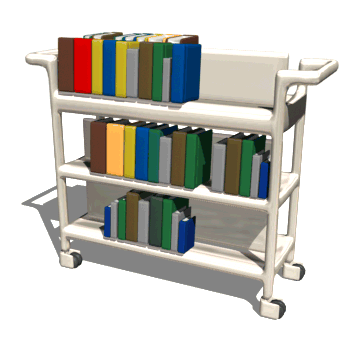 ** Our library operates on a budget of less than $1 per student per year, far less than the national average of $6 per student, while remaining an award-winning library with high circulation. Your donations help us provide the outstanding services our kids deserve. **
Your donation to our school library will go toward:
- Students' printing and copying needs (over $1,000 each year)
- Purchasing popular fiction and literature to help students complete outside reading assignments and develop a lifelong love of reading
- Updating our collection of non-fiction books, especially to support students in our research and benchmark projects
- Expanding our e-book library so students have access to updated electronic books on our computers or their own devices
- Provide access to paid online academic databases and multimedia resources for students' research projects
For Our School Technology: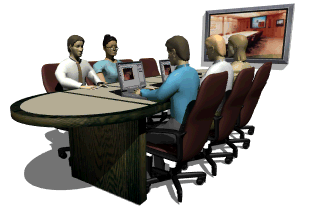 **Our school district did provide about 100 chromebooks for each high school for general use and about 72 more for our health teachers. However, we still have over 600 lab computers we need to maintain and upgrade.**
Your donation for our school technology will go toward:
- Upgrading our over 600 school computers (average age of our school computers is over 8 years old!) It costs $150 to upgrade each computer or $600 to replace
- Ceiling/wall-mount LCD projector in each classroom ($200 per classroom)
- Replace broken keyboards and mice ($20 per computer)
- Projector bulbs in computer labs
- Other basic tech needs like network switches, surge protectors, cables, compressed air dusters, display screen cleaner, etc.
The first time you log on, select 3306 Irvington High PTSA as your charity.
You Shop. Amazon Gives.
No additional fees will be charged to you when you use this site.
Amazon donates 0.5% of the price of your eligible AmazonSmile purchases to our Irvington PTSA.
AmazonSmile is the same Amazon you know. Same products, same prices, same service.
As of Sept of 2016, Amazon's app on smartphones does not work with Amazon Smile yet. If you shop from your smartphone, you will need to do the following once on each device:
• Open a web browser like Safari and go to smile.amazon.com.
• Touch the button in the middle (looks like a box with an arrow) at the bottom.
• Touch Add to Home Screen.
• Touch Add.
Click this icon from your home screen on your phone to browse and shop Amazon as opposed to the Amazon app.
• Hold your finger on the original Amazon app until it wiggles.
• Touch the black 'X' to delete the app from your iPhone/iPad. You will see an alert that your
Amazon data will be deleted. This will not delete your Amazon account or any of your wish
lists or order history. It's simply the data the app saved on your device.