GRADE 3-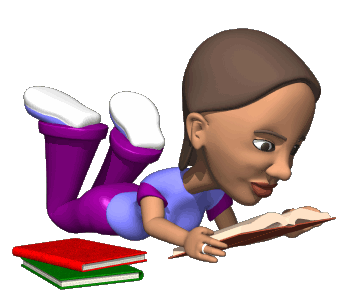 Homework is an integral part of the educational program of the students at Brookvale Elementary School and will be assigned on a regular basis. Parent-supported homework should help students become self-directed self disciplined and independent learners, thus improving their immediate learning as well as their long-term academic achievement. The staff at Brookvale believes in the development of the whole child and the importance of extracurricular activities, play, and socialization. Homework prepares students for new material, reinforces academic learning, and expands upon classroom instruction. It creates new understanding, building a sense of responsibility in students for their own education, and informs/involves parents and guardians.
I. Timelines and procedures regarding review, correcting and return of homework:
∙ Students will independently work on assigned homework and be expected to return with the completed task/assignment the following school day. The teacher will review orally with the class the task/assignment while students self-correct the homework.
II. Frequency of homework:
∙ Homework will be given on a daily basis (Monday through Thursday).
∙ Occasionally students will be given an individual/ long term/ major homework assignment with an extended completion due date. Students are only expected to work on this assignment Monday through Thursday.
III. Duration of minutes for homework:
∙ Third grade homework will be approximately 30-45 minutes each evening (Monday through Thursday).
∙ Students are expected to read for 20+ minutes each night as part of the total required minutes above (20 minutes reading + 10-25 minutes additional tasks/assignments).
IV. Type of homework opportunities:
∙ Independent reading. Students are encouraged to read both silently and orally at home. Oral reading at home is a good way to determine a student's general progress during the school year.
∙ Language arts review/practice worksheets and study skills
∙ Math review/practice worksheets and study skills
∙ Research
Family Connect homework- Once a week students will have a day of homework in which they participate in family activities. The following day students will write about their experiences in their homework journal.

Technology- Xtramath, Lexia, ScootPad, Frontrow ed.
V. Percentage of overall grade in which homework encompasses:
∙ Up to 5% of the student's overall grade for each trimester will be based on homework completion.
VI. Individual/ long term/major homework assignments:
∙ Book Report:
∙ Biography Project
∙ Heritage Project
∙ Research Project
VII. Absence/makeup policy:
∙ Students with excused absences are allotted the same number of days of the absence to complete work.
***There are a multitude of websites, workbooks, and extra curricular materials that can be found if a parent desires additional homework for their child. Please review 3rd grade content standards for guidelines in choosing additional materials.
Some possible suggestions could include the following Scholastic titles:
Reading and Math Jumbo Workbook (ISBN 0-439-78602-9)
Get Ready for 4th Grade (ISBN 0-439-60628-4)